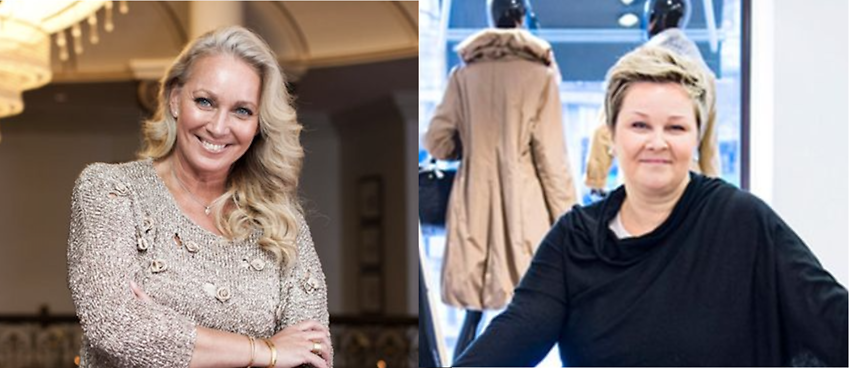 Do you often feel that when you open your wardrobe you don't know what to wear? How many times have you bought a piece of clothing on impulse and never worn it?
Fabulous style always starts from understanding yourself. Welcome to our exclusive Your Style Masterclass by style consultant Leena Sarvi-Hannikainen and fashion designer Birgitta Sannig.
Leena has been a professional model, TV presenter and style consultant for nearly 30 years in the fashion and beauty world. Birgitta is head designer of the renowned Finnish lifestyle brand Balmuir and Finnish modern fashion brand Ril's.
In the Masterclass, Leena will provide us understanding and practical tips on how to dress according to the way you wish to present yourself, according to your body shape etc., and how to choose colors and fabrics that are suitable for you. Birgitta will share us insights and is ready to provide style consultation to everyone who wants.
Make-up artist Mr.Ville Äikäs will also be on site to give an excursion how to do a make up at this fall.
Cocktail bites and glass of bubbles will be offered at the event.
Let's gather together on this exclusive evening to explore how to look and feel great!

Place: Ril's Concept Store, Pohjoisesplanadi 25, 00100 Helsinki
Maximum participants: 30
Price: 25€ /participant
Last day to sign up: 16.10.2022
Members and guests are welcome
Organizer: Xiaona Holmberg, tel. 0505734788