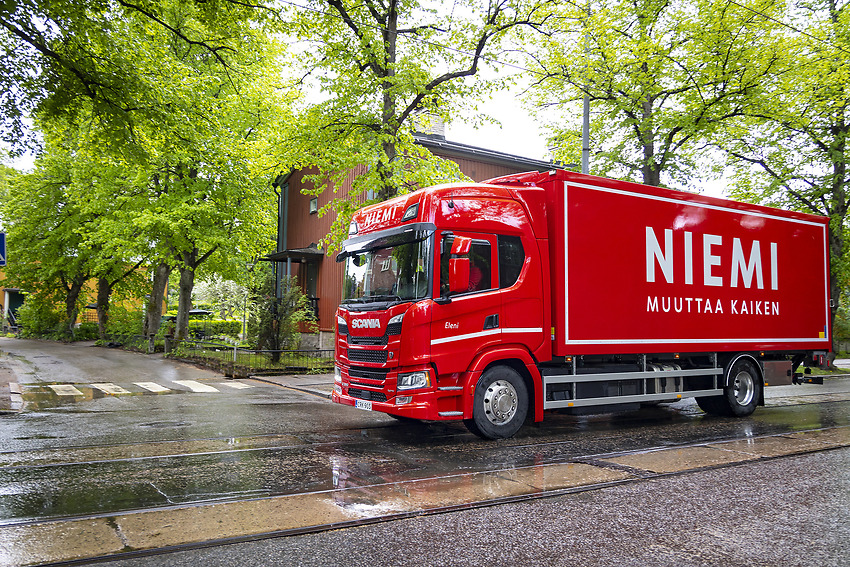 Niemi Service Ltd is finish leading service provider in the moving and logistics industry.
In addition to corporate, private and international removals, Niemi also specializes in a wide range of other logistics services, e.g. events management, delivery and assembly logistics, and expertise expo services. The company is currently running over 29,000 removals and 53,000 other service projects a year. Niemi employs ca 1200 well-trained service specialists.
Niemi operational centres are located in Helsinki, Jyväskylä, Kuopio, Lahti, Oulu, Tampere, Turku, Vaasa, and Rovaniemi with Expo Services Unit having its base at the Helsinki Exhibition & Convention Centre.
Niemi's aim of our extensive recycling system is to minimize the environmental impact of the recycled materials and therefore 0% of the materials recycled through it end up in a landfill.
The materials to be recycled are primarily reused through their partners. Non-reusable materials are sorted and recycled, after which they are primarily used as secondary material and secondarily as energy, thus producing no landfill waste to burden the environment.
Niemi obtains ISO 9001 quality management system certification and ISO 14001 environmental certification.
During your visit, your host will be the main owner of the company, Mr Esa Niemi. Wine and small snacks will be served.
We look very much forward meeting you soon!
Address: Paperitie 7, 00390 Helsinki
Maximum number of participants: 25 persons
Last day to sign up: 30.09.2023
Free event
Members and guests are welcome.
Contact person: Olena Podoleva o.podoleva@gmail.com