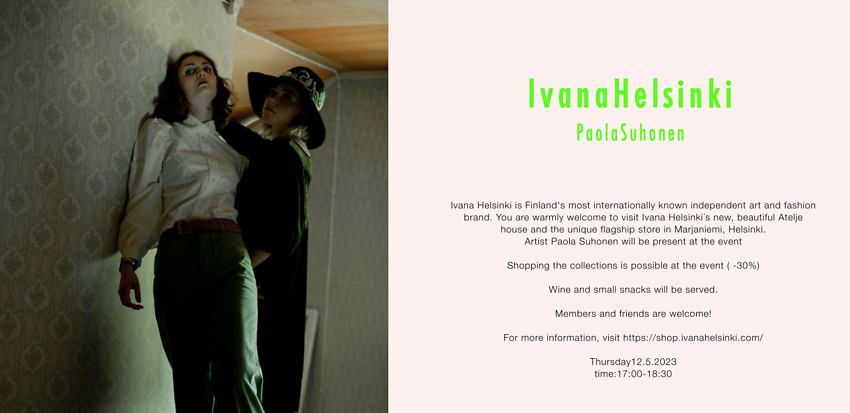 Ivana Helsinki is Finland's most internationally known independent art and fashion brand.
You are warmly welcome to visit Ivana Helsinki´s new, beautiful Atelje house and the unique flagship store in Marjaniemi, Helsinki.
Artist Paola Suhonen will be present at the event Shopping the collections is possible at the event ( -30%).
Wine and small snacks will be served. Members and friends are welcome!
For more information, visit https://shop.ivanahelsinki.com/
The date: 12.5.2023
Time&duration: 1700-18.30
Venue with complete address: Palopirtintie 15, 00930 Helsinki
Maximum capacity of the event: 35 persons
Last day to sign up: 10.5.2023 by 11pm
Cost: Free
Members and guests
Who is organizer: Olena Podolieva +358 45 1514380