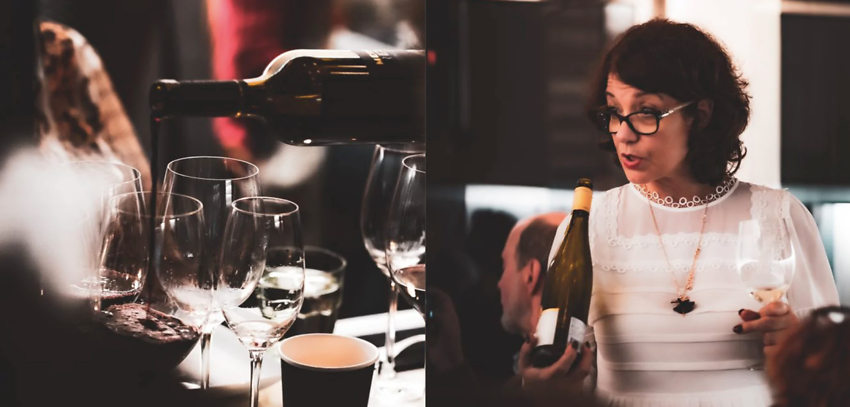 Bulgaria today is an incredibly dynamic and modern place and perhaps surprisingly, it may have the highest proportion of female winemakers of any country in the world. Almost half of the country's wineries have women winemakers and there are a number of significant women owners too who shape the direction of their wineries.
Eastern Europe and Bulgaria in particular are the last unexplored part of the wine world. It has so much to offer with its long wine history, unique grapes and wine styles, excellent value and quality. This event will take us to where Bulgarian wine is today as few people outside its borders know how different this modern era of the country's wine is. Bulgarian wine today is full of amazing stories of passionate women winemakers who travel to explore the new and the old world of wines and are fulfilling their dreams to make wine in a unique way. Find out more through tasting these boutique wines in this unusual wine tasting event right in the heart of Helsinki.
Our Bulgarian born member Snejana Eskelinen (WSET, LL.M., Master in Hospitality Management, founder of Vino Amore Ltd) will tell us inspiring stories about Women in Wine featuring the rising stars of the European wine horizon.
We will go through the history of winemaking and our glasses will sparkle while enjoying the aromas and taste of carefully selected internationally recognised wines.

Place: Ruttopuisto wine cellar, Lönnrotinkatu 12 A, Helsinki
Maximum capacity: 18 participants
Cost: 49€ per participant, including tasting of five wines paired with small appetisers.
Last day to sign up: 23.10.2022
Organizer: Olena Podoleva, tel. 0403651533
Members and guests are welcome