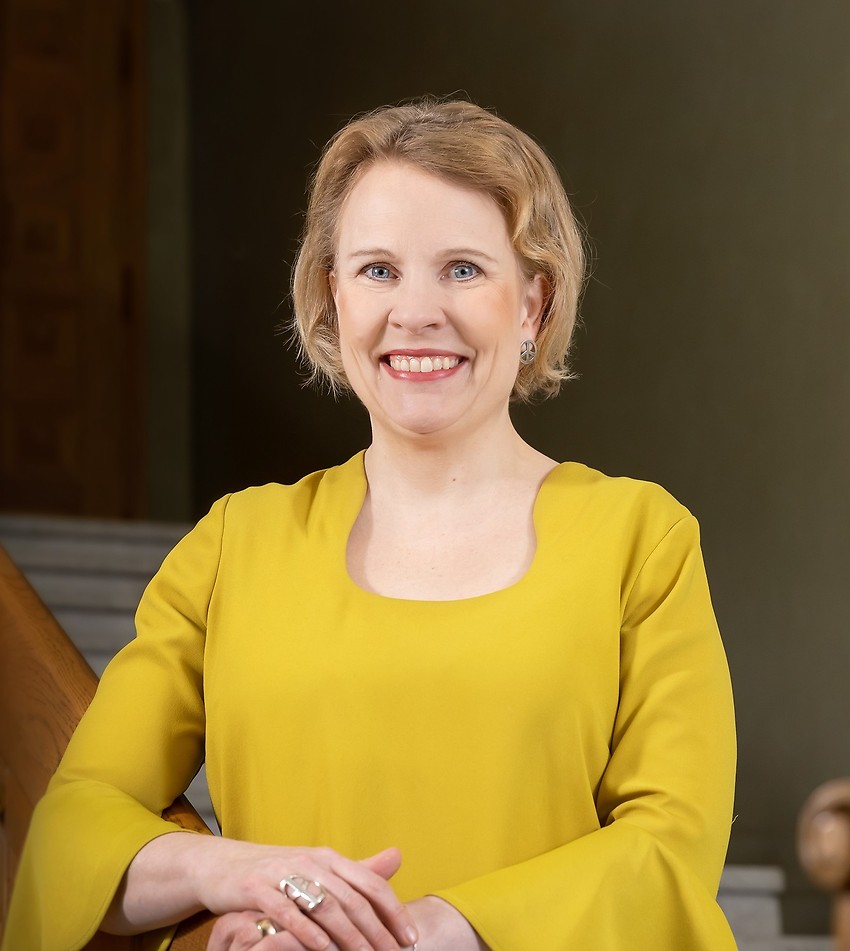 Our March luncheon will be held on March 14th 2023 at 11.30 at our NEW location Restaurant Albina on Aleksis Kivenkatu 23 in Helsinki. The restaurant is located in the basement of the Folks Hotel Konepaja on Aleksis Kivenkatu 23. Parking is available in the yard in the front of the restaurant for a fee of 10 euros. Once you have parked your car you will need to go the Folks Hotel reception upstairs and give your car registration plate number and pay the fee before the luncheon.
It is important that you update your dietary restrictions on the website when you register for the luncheon. It is important for the restaurant Albina to know in advance in order to be able to serve the luncheon in a timely manner.
The Restaurant Albina can be reached by tram Nr. 9 from the Central Railway Station and the bus Nr. 23 from the Central Railway Station Square.
Our March 14th 2023 luncheon speaker will be Dr. Pilvi Torsti. Dr. Pilvi Torsti has had a very successful career as a politician having served both as a Member of the Parliament and a member of the Helsinki City Council and the Helsinki City Government. Dr. Torsti also has served as the Secretary of State in three different Ministries, the Ministry of Education, the Ministry of Employment and Economic Affairs and the Ministry of Traffic and Communications since 2019.
Dr. Torsti is also an Education Specialist having served as an Adjunct Professor and Director of Research Projects at the University of Helsinki and she is the Co-founder and was the CEO of the Hei Schools Growth Company and she is also the Co-founder of the United World College International School in Mostar, Bosnia-Herzegovinia. Dr. Torsti has also been involved in International Volunteer Work.