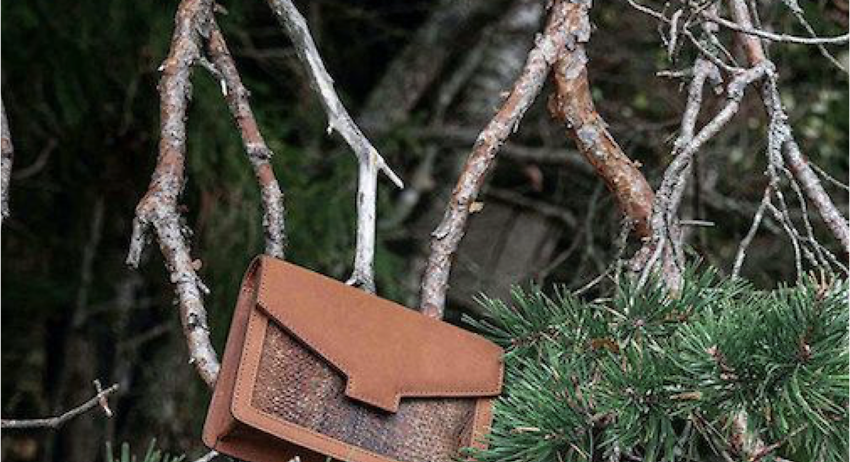 Lovia is a unique high-end fashion brand that makes quality leather bags and jewellery out of trash.
The story of Lovia began from the want to do things differently. Instead of ordering new materials, Lovia's actions are centered around rescuing discarded resources and doing so with complete transparency, right down to the makers, materials, pricing as well as carbon emissions. Lovia strives to create a modern circular economy that knows no waste, only resources that go around in the endless cycle of life.
The collection's materials include salmon skin from the cold waters of Iceland, elk skin from Finnish forests left over from population control hunting, and excess leather used in design furniture manufacturing in Finland. Lovia's DNA transparency concept reveals each product's carbon footprint, materials, makers as well as pricing. All products are handmade by experienced artisans - the bags in a small Italian luxury factory and jewelry by a Helsinki-based goldsmith.
Join our visit to Lovia, to know and get in touch with this Helsinki-based fashion revolutionary pioneer. Founder and creative designer of Lovia, Ms.Outi Korpilaakso, will introduce us the story and journey of Lovia and its collection. In the concept store, the DNA transparency concept is brought visible in a new way by taking the material sources next to the finished products and showing the production processes at the showroom.
Snacks and glass of bubbles will be served at the event.
Place: Lovia Concept Store, Fredrikinkatu 18, 00120 Helsinki
Maximum amount of participants: 20 ( A minimum of 15 participants is required to make the event happen.)
Costs: No cost
Last day to sign up: 13.11.2022
Members and guests are welcome
Organizer: Xiaona Holmberg, tel. 0505734788