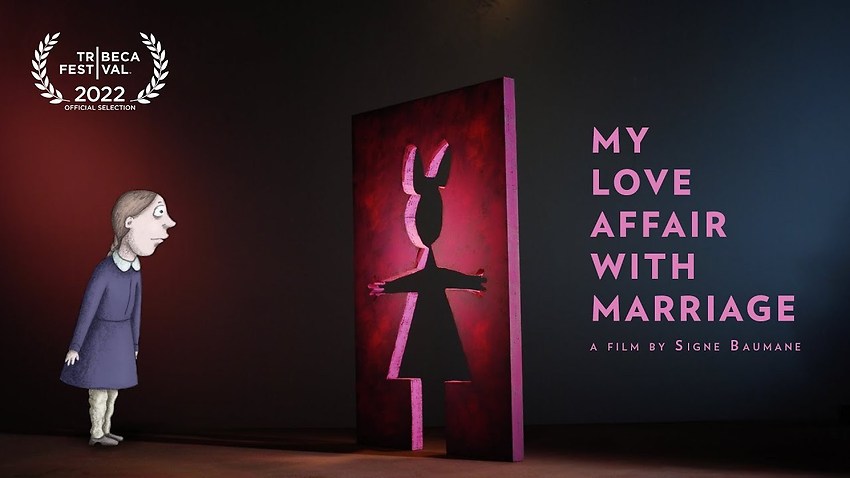 Ambassador of Latvia Mrs. Dace Treija-Masī would like to cordially invite you to the screening of the most recent film by the famous Latvian director Ms. Signe Baumane "My Love Affair With Marriage" on Thursday, March 9, at 16:00 in Cinema Orion (Eerikinkatu 15, 00100 Helsinki).

The movie has been nominated for the European Film Academy Award in the full-length animation category and among other festivals is the winner of the Annecy International Animated Film Festival.
Ms. Signe Baumane is a Latvia born, New York based independent filmmaker, artist, writer and animator. She has made 17 award-winning animated shorts and two features, screened in over 150 international festivals and opened theatrically in Europe and the United States.
The event is organised by the Embassy of Latvia, Rozentāls Society and the Laukku Society with an aim to promote effective and meaningful participation of women in all areas of life and and promoting womens' opportunities. This screening is part of the programme supporting Latvia's candidacy for the non-permanent seat at the UN Security Council in 2026 – 2027.



There will be also other Latvian films in Cinema Orion:
FILMS IN LATVIAN, ENG SUBTITLES. FREE ENTRANCE.
Free tickets can be reserved via Orion.