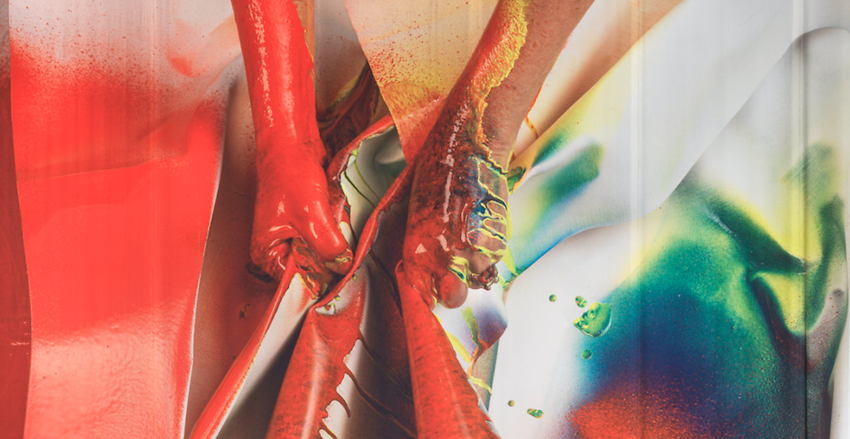 German artist Katharina Grosse has become internationally known for her large on-site paintings, which she sprays across objects, architectural structures and landscapes. In her first solo exhibition in Finland, Grosse will be taking over both of the arched halls on the upper floor of HAM. On display will be two new pieces for which the artists will transform the exhibition spaces into massive, all-encompassing spatial works of art. Grosse will be painting one of the two pieces on-site, using the bright and vibrant colours characteristic of her art.
Defying the conventions of two-dimensionality, Grosse's paintings can be considered a form of intervention, painting as she does over architecture and surfaces while paying no heed to boundaries, or as a membrane between different realities.
Grosse paints on all conceivable media, both indoors and out. An industrial spray gun provides the artist with the reach necessary to create her massive pieces. Grosse's rapid way of working allows her to seamlessly translate thought into action. She uses acrylic paints and ready-made industrial colours that are only mixed to form new tones upon reaching the surface being painted. The finished paintings reflect the artist's train of thought and movement within the space.
HAM Helsinki Art Museum, Eteläinen Rautatiekatu 8, 00100 Helsinki
Members only