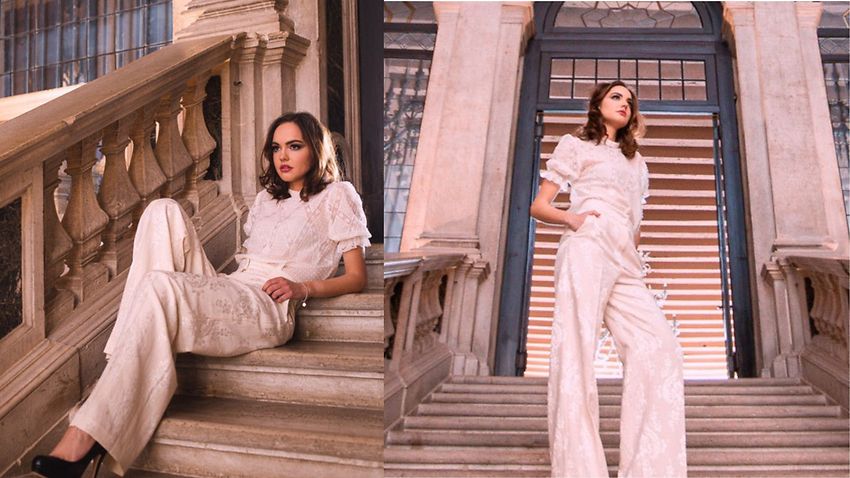 We are happy to welcome our Club members to meet the Paris-based fashion designer Jasmin Santanen, who offers modern luxury for fashion-forward women who value high quality and individuality. The timeless collection highlights a woman's natural beauty, making her effortlessly elegant. The spirit of the Jasmin Santanen brand emanates from "soul, life, and nature," associating Nordic simplicity with Parisian elegance.
We will hear about Jasmin's exciting new collaboration with Venetian artisans. She will present her latest collection, Being Luisa, inspired by the iconic Marchesa Luisa Casati's decadent style. In addition to the Venetian lace designs, the event will feature a selection of Jasmin's signature designs and original silk prints. Shopping the collections is possible at the event.
Bubbly and something to nibble on will be served.
Members and friends are welcome!
For more information, visit https://jasminsantanen.com/
Practical info
Address: Rahapajankatu 3 B 9, Katajanokka, 00160 Helsinki
Maximum capacity: 20 participants
Cost: free
Last day to sign up: 23.4.2023
Organizer: Xiaona Holmberg, tel. 0505734788
Hostess: Yvonne Westerlund. Let me know if you have any questions, 0505634877, yvonnewesterlund12@gmail.com