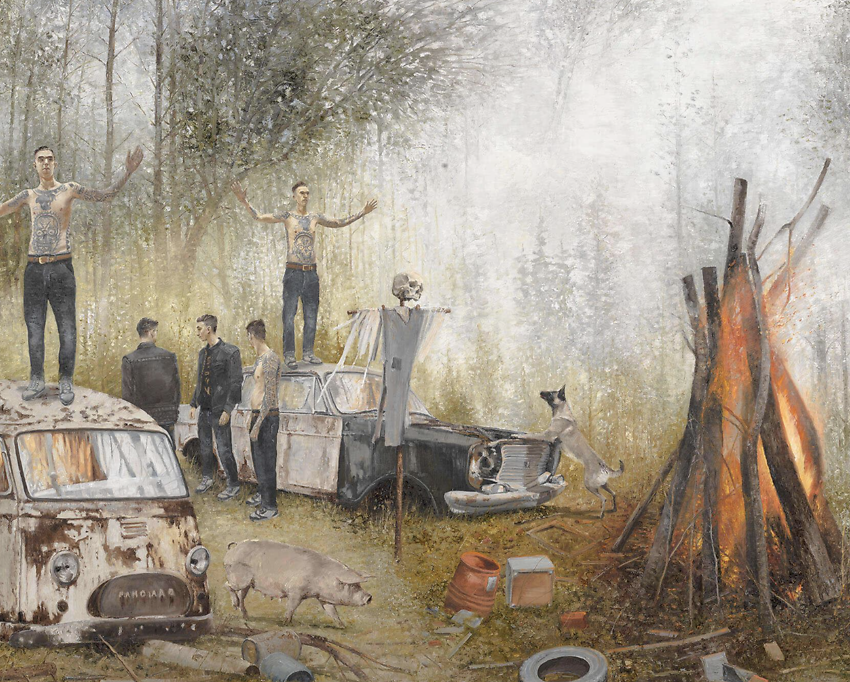 The Sinebrychoff Art Museum, Bulevardi 40, 00120 Helsinki. The exhibition is in the Red Cellar of the museum.
What is a museum within a museum like, reality within reality, when everything is not what it looks like?
The artist Jarmo Mäkilä, a lone wolf and pioneer of Finnish visual art, uses his works to create stories in the viewer's mind. Details open up other worlds. Mäkilä's recent works engage in an art-historical dialogue with the old art displayed at the museum, challenging you to participate!
We are happy to announce that we are having a guided tour, which starts at 1 pm sharp. So please come no later than 12.50 so that you can participate from the start.
The tickets are 16 euros and you can use your Museum Card.
Sign up by Tuesday 15.2 the latest.
Members only.
Maximum 15 attendants
Organizer: Yvonne Westerlund 050 563 4877, yvonnewesterlund12@gmail.com