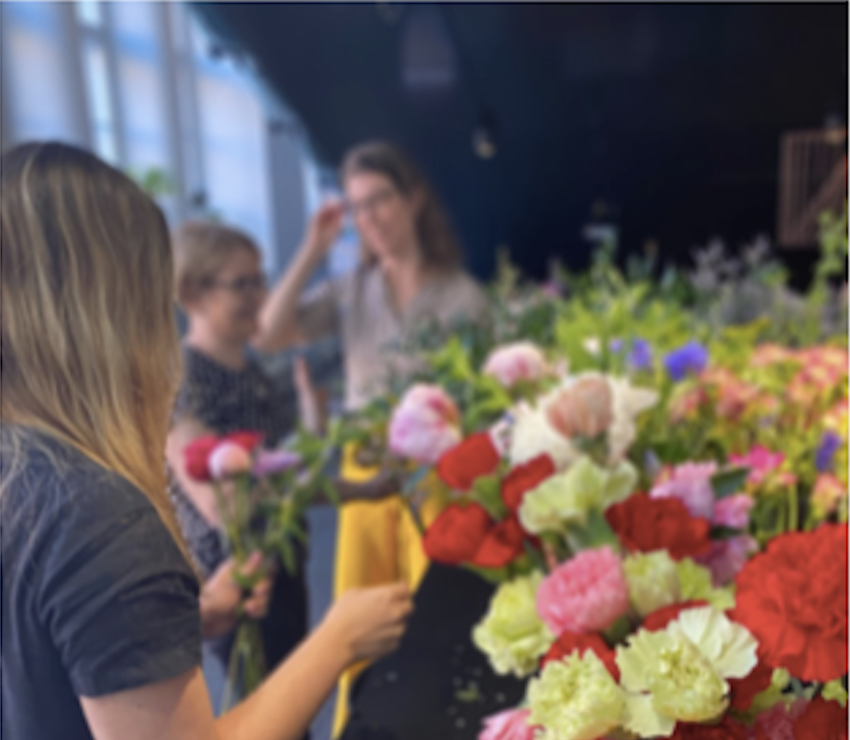 Join us for an inspirational and meaningful rescue flower workshop, to learn to make flower bouquets, and to fight flower waste and loneliness.
FlowerRescue is a nonprofit association and a community of flower lovers ensuring no flower goes to waste before bringing joy to someone. In the workshop we will:
- Spend quality time together, surrounded by flowers
- Dive into the rescue flowers - sorting and learning how to care for cut flowers
- Learn to make flower bouquets, and get plenty of practice - each attendee will get to make 2-3 bouquets
- Do good - you get to take a bouquet home, and the rest will be donated to a local elder care home or charity partners
- Get enlightened about some of the sustainability challenges in the global floral industry
The bouquets we make will go to two of FlowerRescue's care home partners in Helsinki.
Let's group together to do something creative, beautiful and generous!
The workshop will be led by Ms.Kati Mayfield, the founder of FloweRescue Ry.
Place: Bruket Café, Kaikukatu 4b, 00530 Helsinki (near kalasatama)
Maximum participants: 20
Price: 40€ /participant incl. VAT. The price is a generous arrangement for our club from FlowerRescue.
Last day to sign up: 24.10.2022
Members and guests are welcome
Organizer: Xiaona Holmberg, tel. 0505734788