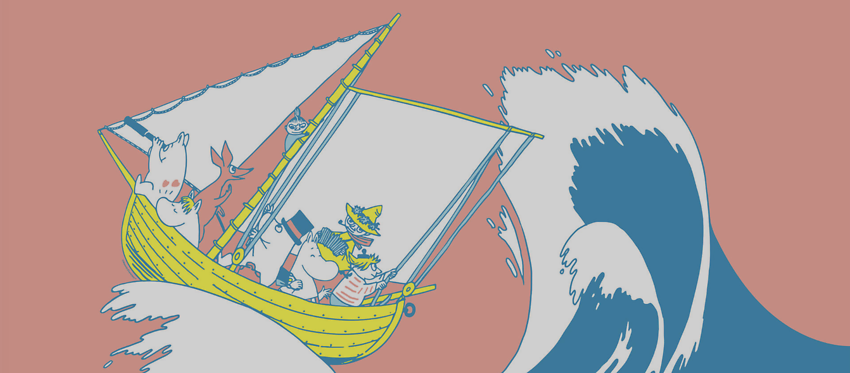 It has already been 75 years since Tove Jansson created the Moomins, but the values espoused by the stories – friendship, love, respect for nature, love of adventure, equality, tolerance, freedom and courage – are still topical and meaningful today. This Courage, Freedom. Love! The Moomins 75 exhibition at the National Museum of Finland is a magical journey into the values and philosophy of the Moomins.
The exhibition gives visitors space to experience different emotions and ponder the meaning of the Moomin values to oneself and in society. It is at once nostalgic, comforting and delightful. Intended for all ages, as is the case with Tove Jansson's books, the exhibition can be experienced and interpreted in many ways.
The National Museum of Finland, Mannerheimintie 44, 00100 Helsinki
Maximum capacity of the event: 15
Cost: 10 euros or free with Museum card. The club sponsors the guide.
Last day to sign up or cancel: 12.11.2020
Please wear face masks during the museum visit.
Members only