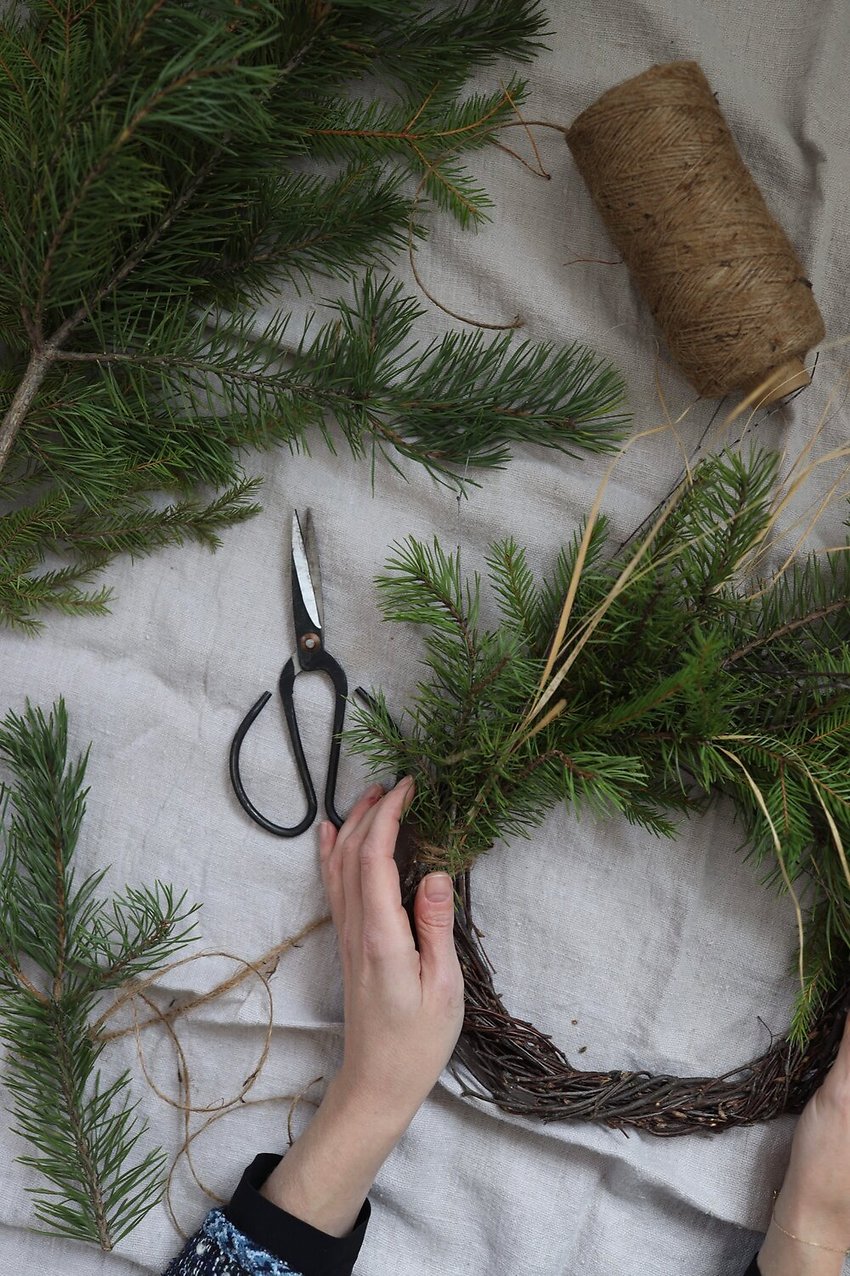 Get into the festive spirit with our Christmas Wreath Class at Studio Frö in Helsinki!
Date: 22/11
Time: 18:00 - 19:30
Contact :
Deadline to register : Friday 17/11/23
Price: For just 55 euros (normal price 60 euros), you can enjoy this special class!
Address: Studio Frö Ruusulankatu 14 Helsinki
Capacity: Hurry, we have limited spots available, with a maximum capacity of 15 participants. So, be sure to secure your place by booking today.
Bring your friends!
Are you ready to add a touch of holiday magic to your home? Join us for an enchanting evening of creativity as we craft beautiful Christmas wreaths together! There's no better way to kick off the holiday season than by making your own unique decoration.
What to Expect:
A fun and festive atmosphere.
Expert guidance to help you create a stunning Christmas wreath.
All the necessary materials and tools provided.
A wonderful opportunity to meet new friends and share in the joy of the season.
Whether you're a seasoned wreath-making pro or a beginner, this class is suitable for all skill levels. Embrace the holiday spirit and make your very own Christmas wreath that will be the envy of your neighbors. We can't wait to see your creativity in action!
Limited spots are available, so be sure to secure your place by booking today. We look forward to celebrating the festive season with you at Studio Frö!