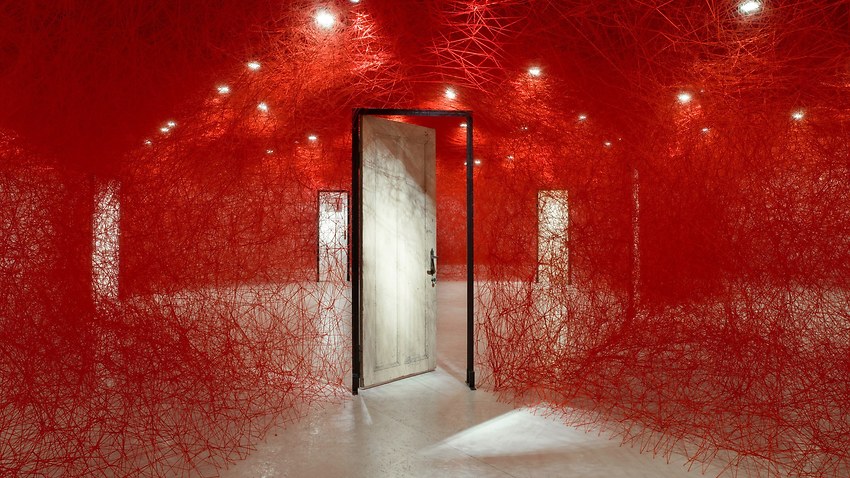 This event has been cancelled due to the updated Covid-19 restrictions.
Chiharu Shiota (b. 1972, Osaka, Japan) has created an immersive installation for EMMA consisting of tautly crisscrossing threads. Visitors are invited to enter the maze of yarn, which encloses a sequence of old doors that open alternative routes through the work.
Shiota has been working with threads since her student days. Initially she studied painting, but finding the canvas and paper too limiting, she searched for a more physical, holistic way to create art.
Over time she developed her inimitable weaving technique, which she began applying in ever-larger spatial installations. Gradually she also began embedding found objects steeped in personal memories. While the content of her work is often personal, it transcends the private level and acquires wider universal significance. Shiota strives to engage the viewer in a process of rekindling feelings and memories that might not be accessible on a conscious level.
EMMA – Espoo Museum of Modern Art, Ahertajantie 5, Tapiola, Espoo
Maximum participants: 20
Cost: 10 euros or free with Museum card. The club sponsors the guide.
Last day to sign up: 16.1.2022
Members only
The museum will check the COVID-19 passport for all museum visitors.