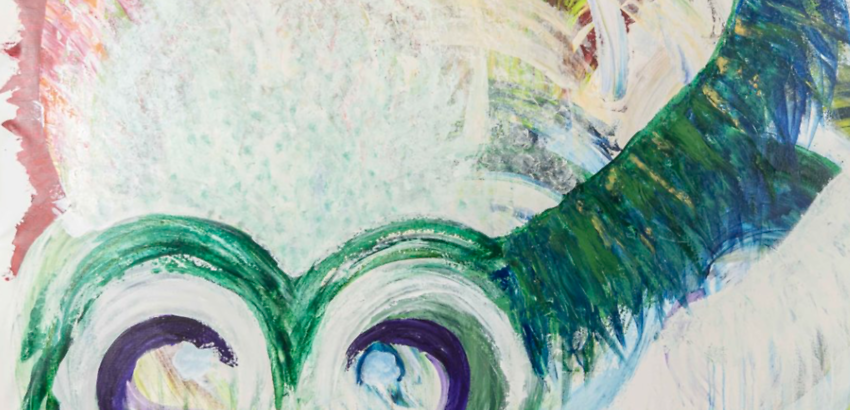 This event has been cancelled.

Join us on Saturday afternoon for the finissage of Nina B. -Ninä Leppälä's exhibition 'Hyperborean HeArt – from Finland with love…'.
Nina B is originally from Northern Germany and has lived in Finland since 2008. The 'Hyperborean heArt' exhibition showcases a selection of Nina B.' s paintings from the timespan 2018-2020. Most of the paintings on display are medium sized. There also is a range of small scale works as well as the more than 2-meters wide 'Wings of Change' painting, which emerged onto canvas during the Corona-spring.
Nina B.'s paintings are mainly abstract, heavily layered, sometimes relief-like creations in acrylic paint, typically on square canvases (with few exceptions). In her art, like in her life, she chooses to playfully combine things and materials in 'unconventional' ways, adding a little something to her pieces you wouldn't necessarily expect… the small thing, that makes a piece 'special' – gives it meaning, depth and a certain 'feel'.
The exhibition is open Mon-Fri 10am–6pm and Sat 10am–5pm between 5th-28th November. The Club is privileged with a private invitation for the finissage afternoon hosted by Nina B. Sparklings & snacks will be served.
TAITO Galleria, Etäläesplanadi 4, Helsinki
free of charge
Maximum capacity: 15 participants
Last day to register: 26.11.2020
Members and guests are welcome
Your health and safety distance have been well taken consideration in all our events. We recommend wearing face masks during the event.